Watch our webinar on useful tips and tricks to help reduce the impact of 60 day dispensing changes
here
.
In response to the recent announcement that over 300 molecules will be eligible for 60-day dispensing from September 2023, we have created a stock group that contains all of the affected stock lines that have been on the PBS in the last 24 months. This stock group will make it easier for you to run stock and sales reports in Z Office to help you prepare for these changes. The stock group is called "60DD - Molecule List by Brand".
We have also created a Z Office report that shows the stock usage for the stock group to give you a rough idea of how often you dispense these medications.
To run the report, go to Z Office > Reports > Manage Reports and run the "Stock Usage - 60DD Molecule List by Brand" report. The report will default to the last 12 months but you can change the date range in the Report Parameters tab.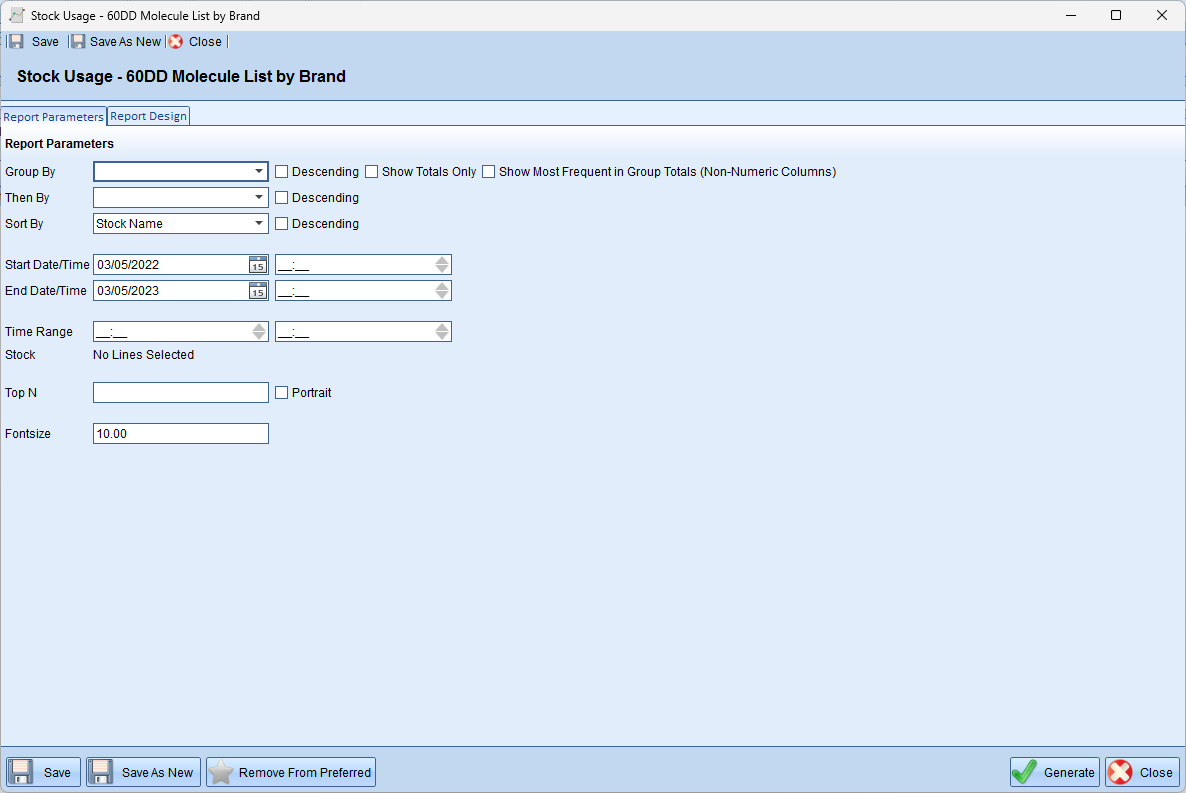 You can also run a similar report in Z Dispense by going to Reports > Stock Usage > Stock Usage Summary, selecting the date range and "60DD - Molecule List by Brand" as the stock tag.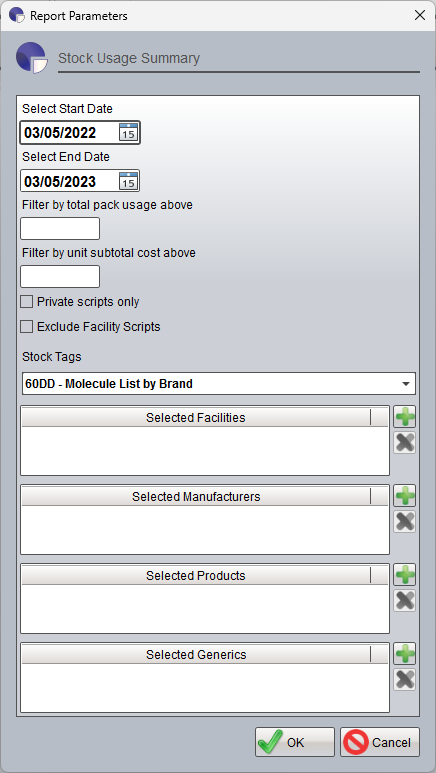 Please let us know if you have any further questions or need assistance.
Kind Regards,
The Z Software Support Team